Exercise Benefits
Is exercise the fountain of youth? There have been so many studies on exercise benefits that it is difficult to dispute.
In addition to health benefits, there are anti aging exercise benefits as well. If we could take a pill and have the advantages of exercise in that pill, it would very likely be like finding the fountain of youth!
According to the Mayo clinic, the following are some of the health benefits to regular exercise:
Controls weight
Combats health issues and diseases such as diabetes, cancer, arthritis and depression
Boosts the good cholesterol (HDL) and lowers unhealthy triglycerides
Improves moods
Boosts energy
Promotes better sleep

In addition, here are more exercise benefits:
Increases strength and stamina
Lowers stress levels
Tones muscles
Increases metabolic rate
Enhances flexability
Boosts your immune system
Learn about additional exercise benefits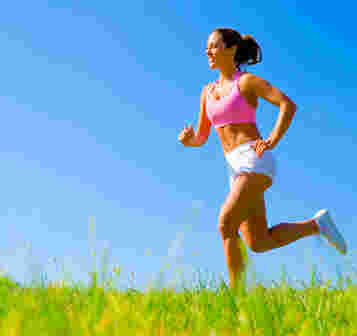 How Much Exercise?
What does it take to have these benefits? The Center for Disease Control says that we should get at least 30 minutes of moderately intense exercise 5 times a week.

Taiwan's National Health Research Study
Taiwan's National Health Research Institute recently published a study in the Lancet Journal. The study suggested that exercising for 15 minutes a day adds 3 years to a person's life expectancy. This is the first study to show that even low levels of activity have health benefits.
In a study involving more than 400,000 people, those people who had exercised for 90 minutes a week were also 14% less likely to have died after an 8 year period.

Macmillan Cancer Support Study
Recently, the UK charity, Macmillan Cancer Support reviewed over 60 studies and a survey of 400 health professionals who deal with cancer patients. They found that not being physically active enough could put cancer survivors at greater risk of long term health problems.
Specifically, they found that exercise:
Can cut breast cancer up to 40%!
Can cut prostrate cancer up to 30%!
Can cut bowel cancer up to 50%!

Try Different Kinds of Exercise!
Not wild about going to the gym on a daily basis? Try something new! There are so many types of exercise that would provide great benefits, that it can be difficult to choose just one!
Looking for easy, convenient exercise? Try walking!
If you want more structure, go for the gym!
Interested in the scenery? Biking or hiking may be for you!
Do you need gentle conditioning? Have you tried swimming or water exercise?
Do you love horses? Enjoy horses with Western or English horse-back riding!
Do you need a relaxing exercise? Relax with yoga!
Kettlebell Workouts are fun and efficient. Using a range of Kettlebell exercises and HIIT cardio your dream body is only just around the corner.
Do you love to dance? Try a dancing class or a jazz class!
Do you have good hand/eye coordination? Take up tennis lessons!
Learn everything you need to know to take up tennis

If you would like an extra boost to your weight loss efforts, try intermittent fasting. Learn more about intermittent fasting.