My Favorite Supplements
What are the best supplements? There are many wonderful vitamins, herbs and minerals on the market today.
If I could only take 2 of them, I would take an essential fatty acid and vitamin D3. Why these two products? Because the studies on essential fatty acids and vitamin D3 show overwhelmingly how important these 2 vitamins are for us.

Essential Fatty Acids
There are many benefits to adding essential fatty acids to your diet. They are rich in omega 3 fatty acids and omega 6 fatty acids. Omega 3's are believed to:
reduce inflammation
help depression
reduce arthritis
reduce heart disease
reduce strokes
lower triglycerides
help skin disorders
help asthma
reduce macular degeneration
The best essential fatty acids are found in parent essential oils.
Learn more about parent essential oils
Learn more about essentail fatty acids and other healthy oils.

Vitamin D Supplements
Last year there were more than 3,000 research papers published on the benefits of vitamin D.
Here are some of the benefits of vitamin D:
needed to maintain bone density
reduces osteoporosis
boosts immunity
plays a role in proper insulin levels
decreases risk of high blood pressure
protects against cancer
may reduce autoimmune diseases
reduces inflammation
protects against low-level radiation
improves lung function.
Best of all, Vitamin D is free if you get your dose from the sun (15 minutes per day). If you prefer a vitamin, be sure that you get vitamin D3 for the best results. For adults, 2000 IUs are generally recommended.
In September 2012 scientists, physicians and nutritionists attended the New York Academy of Sciences' conference titled "Vitamin D: Beyond the Bone."
One of the presenters estimated an 18 percent reduction in healthcare costs is possible if everyone's vitamin D blood level was above 40ng/ml. This requires substantially more supplementation and sun bathing than most doctors recommend, though.
Even though fish oil and vitamin D are at the top of the list, I do have a few other favorites that I believe have really made a difference for me.
Here are some of my favorites that I believe are really difference makers!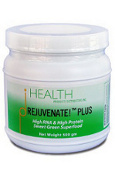 REJUVENATE PLUS!
REJUVENATE PLUS! is one of my all time favorites! It is a green powder that has many amazing ingredients in it. If you have never been able to tolerate the taste of a green powder before, you might change your mind with this one! It has a sweeter flavor (no sugar, but Stevia) and it has a pleasant flavor.
Read more about REJUVENATE PLUS!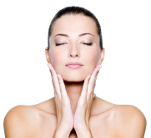 Skincare Support
These are some of my favorite skincare vitamins and herbs including schizandra, pearl, and omega 3 fatty acids. These products can really make a difference in your skin!
Learn more about my favorite skincare supplements.

Supplements For Osteoporosis Prevention
Learn about which supplements prevent osteoporosis. It's not what you think!

One of my favorite on-line retailers for these products is The Raw Food World. They carry only the highest quality vitamins and minerals!