Anti Aging Products and Anti Aging Product Reviews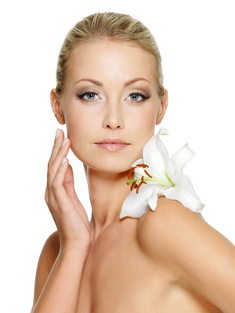 Below are anti aging product reviews of some of my favorite products. There are many anti aging products on the market today. I have included reviews of some of my favorite products - everything from anti aging skincare to books. I will give you my honest opinion about what I have found to work and what is worth trying out.
Also, I have included a place where you can add reviews of your favorite products as well. Tell me what you think about the latest anti aging products or your favorite tried and true products!
Skincare Product Reviews
There are some really good skincare products on the market that are not as well known as some of the department store brands. See my reviews of some of these products.
I love using Living Libations' The Best Skin Ever, as a skin cleanser. The main ingredient is the highest quality pure seabuckthorn oil with essential oils added as well. Using this product as a cleanser leaves your skin moist, silky soft and glowing! The bottle is small, but a little goes a long way. It can also be used as a moisturizer as well. All the ingredients are pure with no toxic tag-alongs. Love, love, love this product!
Another nice cleanser is camellia oil.  This is a water soluble cleansing oil that easily removes dirt and makeup without drying your skin.
Aminocare Skin Cream was developed by Stanislaw Burzynski, MD, PhD., the famed cancer doctor. In his research on cancer, he discovered peptides that turn on youthful genes in our skin.
AminoCare Skin Cream Product Review
Skin Signals Skin Cream was developed by Dr. Lauren Pickart. It utilizes an advanced copper peptide technology that is used to smooth skin and reduce wrinkles.
Skin Signals Skin Cream Product Review
There are many good skin care products on the market today. If You Have A Skincare Product You Love, Write Your Own Skincare Review!
Supplements - Anti Aging Product Reviews
Here are some of my favorite supplements!
Here are my favorite supplements for beautiful skin.
Here are more anti aging product reviews for supplements.
Rejuvenate Plus!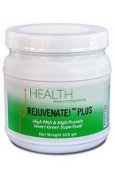 REJUVENTATE PLUS! is one of my favorite supplements for overall health and energy!
Spring Dragon Longevity Tea

My favorite "feel good" tea is also an anti aging tea that contains 6 powerful herbs that act as a whole body tonic.
Read the full review of Spring Dragon Longevity Tea.
Facial Exercises

There has been a lot of controversy about whether facial exercises are beneficial or whether they cause more wrinkles on the skin. After testing out a leading facial exercise program, I've found that it is a good anti aging treatment. Check out my review after trying facial exercises for 6 months.
Read anti aging product reviews of facial exercises
Books - Anti Aging Product Reviews
Here are some of my favorite books!
The book, "Heal Your Face" is a fascinating look at how the health of our internal organs reflects onto our face. Our internal health can show up as wrinkles, sagging, blemishes, dark spots etc. The author goes on to show us how we can improve the youthfulness of our face by strengthening the corresponding internal organs.
Read my review of the book, "Heal Your Face."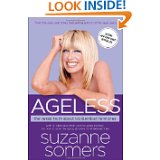 If you have always wanted to know more about bioidentical hormones, this is the book for you!
Ageless: The Naked Truth About Bioidentical Hormones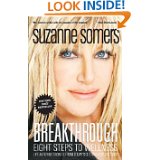 In this book, Suzanne Somers interviews the top integrated medicine and anti aging doctors in the country. They provide great advice and health solutions. There is so much information in this book, you may need to read it a second time.
Breakthrough: Eight Steps to Wellness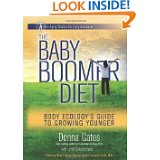 Donna Gates outlines the importance of adding cultured foods to our diet and how they they greatly impact our health for the better.
The Baby Boomer Diet: Body Ecology's Guide to Growing Younger: Anti-Aging Wisdom for Every Generation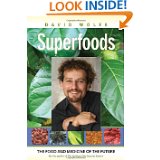 For more information on the power of superfoods, David Wolfe shares information on the top superfoods and what they can do for you.
Superfoods: The Food and Medicine of the Future
Exercise Products
Here are some of my favorite exercise DVDs that deliver results!
If you think that 15 minutes a day can't change your body - think again! These 15 minutes yoga workouts, if done consistently, can really make a difference!
Rodney Yee/Mariel Hemingway: 15-Minute Results Yoga
For one of the best traditional Pilates workouts, this video is the best. It has workouts from beginner to super advanced, so there is a workout for everyone.
Classical Pilates Technique: The Complete Mat Workout Series
Nail Products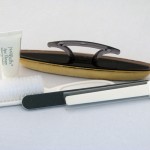 Here is my favorite nail product that has really made a difference in my nails.