Getting That Healthy Glow Research
Getting that healthy glow research showed that instead of getting a suntan, the best way to get that golden glow is to eat your veggies, has been published in the Journal Evolution and Human Behaviour.
Read more about healthy glow research using skin care products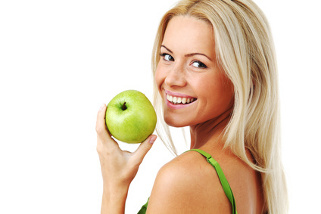 Dr Ian Stephen, from the School of Psychology, University of Nottingham, Malaysia Campus, led the research as part of his PhD at the University of St Andrews and Bristol University. He said: "Most people think the best way to improve skin color is to get a suntan, but our research shows that eating lots of fruit and vegetables is actually more effective."
Carotenoids - The Key
Dr Stephen and his team in the Perception Lab found that people who eat more portions of fruit and vegetables per day have a more golden skin color, thanks to substances called carotenoids. Carotenoids are antioxidants that help soak up damaging compounds produced by the stresses and strains of everyday living, especially when the body is combating disease. Responsible for the red coloring in fruit and vegetables such as carrots and tomatoes, carotenoids are important for our immune and reproductive systems.
Dr Stephen said: "We found that, given the choice between skin color caused by suntan and skin color caused by carotenoids, people preferred the carotenoid skin color, so if you want a healthier and more attractive skin color, you are better off eating a healthy diet with plenty of fruit and vegetables than lying in the sun."
While this study describes work in Caucasian faces, the paper also describes a study that suggests the effect may exist cross culturally, since similar preferences for skin yellowness were found in an African population.
The work was funded by the Biotechnology and Biological Sciences Research Council (BBSRC) and Unilever Research, and published with support from the Economic and Social Research Council (ESRC) and the British Academy and Wolfson Foundation.
Story Source: The above story is adapted from Science Daily and from materials provided by the University of Nottingham.
Journal Reference: Ian D. Stephen, Vinet Coetzee, David I. Perrett. Carotenoid and melanin pigment coloration affect perceived human health. Evolution and Human Behavior, 2010;