Mediterranean Diet Research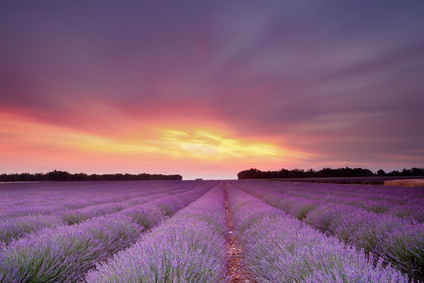 Recent Mediterranean diet research shows the power of this diet as an anti aging diet. The diet is made up of:
Predominately fresh fruits and vegetables
Whole grains, seeds and nuts
Fish
Olive Oil and other healthy fats
Small amounts of lean meat and chicken
The following is some of the latest anti aging research from scientists around the world on this well researched diet.
Olive Oil and Bone Support
A recent study shows that a Mediterranean diet with olive oil produces increased serum concentrations of osteocalcin, which indicates a protective effect on bone support.
Study participants were 127 men aged 55 - 80 years old studied over a 2 year period. The participants were divided into 3 groups, one with a Mediterranean diet with mixed nuts, one with a mediterranean diet with olive oil and the third was a low fat diet.
Researchers found that only consumption of the Mediterranean diet with olive oil was associated with a significant increase in the concentrations of total osteocalcin and other bone formation markers.
The intake of olive oil has been related to the prevention of osteoporosis in experimental and in vitro models," said José Manuel Fernández-Real, MD, PhD, of Hospital Dr. Josep Trueta in Girona, Spain and lead author of the study. "This is the first randomized study which demonstrates that olive oil preserves bone, at least as inferred by circulating bone markers, in humans."
"A Mediterranean Diet Enriched with Olive Oil is Associated with Higher Serum Total Osteocalcin Levels in Elderly Men at High Cardiovascular Risk," will be in the October 2012 issue of the Journal of Clinical Endocrinology and Metabolism (JCEM)
Diet Research and Risk Factors For Heart Disease
Researchers studied 772 older adults in Spain with either diabetes or 3 other risk factors of heart disease. Scientists recorded their weight, blood pressure, blood sugar and cholesterol. They were then assigned to 1 of 3 groups. The first group was asked to increase their dietary fats and was given olive oil. The second group was asked to increase their fats and they were given almonds, walnuts and hazelnuts. The third group was asked to increase their fats, but not given an additional type of fat. The result was that those on the diet lowered their blood pressure, blood sugar and cholesterol after 3 months on the diet.
Annals of Internal Medicine, July 2006
Olive Oil and Nuts Prevent Heart Disease
A study in the Atherosclerosis journal reported results from a Spanish study of more than 7500 participants showing that extra virgin olive oil and a variety of nuts is more effective in managing and preventing heart disease than the more traditional drug therapy such as beta blockers and ACE inhibitors. Scientists found that in participants over 55, the carotid artery thickness was significantly reduced for individuals with already thickened arterial walls.
The study was conducted over a one year time period.
Atherosclerosis Journal, April 2011
Diet Research: Olive Oil, Almonds and Walnuts
Scientists recently studied the effects of olive oil, almonds and walnuts on cholesterol levels. All 3 are part of the Mediterranean Diet. Each of 3 groups of people ate diets rich in either olive oil, walnuts or almonds. Results showed that cholesterol levels were reduced in people in all 3 groups. The olive oil group was reduced by 7.3%, the group eating the walnuts was reduced by 10.8% and the almond group reduced their cholesterol by 13.4%.
Nutrition, Metabolism and Cardiovascular Diseases, March 2011
Anti Aging Diet Research: Diet Reduces Risk of Metabolic Syndrome
Metabolic Syndrome is considered to be 3 of the following: high blood pressure, high blood sugar, low HDL cholesterol, large waist size and high triglycerides. In studies involving half a million people, it was shown that the Mediterranean diet reduced all 5 risk factors and reduced the development of Metabolic Syndrome.
Journal of American Cardiology, March 2011
Anti Aging Diet Research: Brain MRI's - Less Disease with Mediterranean Diet
High resolution MRI (magnetic resonance imaging) data was collected on brains of over 700 elderly New York residents. Scientists then studied the diets of the subjects and divided them into 3 categories, those adhering the most to the Mediterranean diet, those that somewhat followed the diet and those that followed the diet the least. The group that most closely followed the diet had 36% less evidence of cerebrovacular disease. The middle group had 22% less evidence of cerebrovascular disease.
Annals of Neurology, February 2011
Diet Research on Weight Gain Research
A study that followed more than 10,000 Spanish men and women for 6 years, found that following the Mediterranean Diet slowed down weight gain as they got older. In fact, those that most closely followed the diet gained the least amount of weight.
American Journal of Clinical nutrition, December 2010
Diet Research and Skin Cancer
Researchers in Israel found that a diet rich in antioxidants and omega 3 fatty acids, like the Mediterranean Diet offered protection from skin cancer. They found that melanoma rates in the Mediterranean region were very low.
Nutrition Reviews, February 2010
Eye Health Protected By Diet
Researchers from the Centre for Eye Research in Australia found that the Mediterranean Diet can help to safeguard your eye health as you age. People who consumed at least 100 milliliters of olive oil a week were almost 50 percent less likely to develop macular degeneration compared with people eating 1 milliliter of olive oil or less per week.
Australian Ageing Agenda, February 2010
Diet Associated With Lower Risk of Cognitive Impairment
Eating a Mediterranean Diet appears to be associated with less risk of mild cognitive impairment - a stage between normal aging and dementia - or of transitionaing from mild cognitive impairment into Alzheimer's disease, according to a report in the February issue of Archives of Nuerology, one of the JAMA Archives journals.
Archives of Nuerology February 2009
Diet and Physical Activity Linked With Lower Risk of Alzheimer Disease
Elderly individuals who had a diet that included higher consumption of fruits, vegetables, legumes, cereal and fish and was low in red meat and poultry and who were physcially active had an associated lower risk of Alzheimer disease, according to a study in the August 12 issue of JAMA.
JAMA August 2009
Women Double Fruit, Veggie Intake with Switch to Mediterranean Type of Diet Plan
In a new study led by the University of Michigan Health System, women more than doubled their fruit and vegetable intakes and dramatically increased their consumption of "good" fats when they were counseled by registered dietitions and provide with a list of guidelines.
University of Michigan Health System, December 2008
Diet Plus Nuts May Be Helpful in Managing Metabolic Syndrome
Research shows a traditional Mediterranean type of diet with an additional daily serving of mixed nuts appears to be useful for managing some metabolic abnormalities in older adults at high risk for heart disease, according to a report in the December issue of Archives of Internal Medicine, one of the JAMA/Archives journals.
Archives of Internal Medicine, December 2008
Phenolic Compounds May Explain Diet Benefits
Blood vessels appear healthier after people consume olive oil high in phenolic compounds. Phenolic compounds in olive oil, which have antioxidant, anti-inflammatory and anti-clotting properties, may explain cardiovascular health benefits associated with the Mediterranean Diet, according to a new study.
American College of Cardiology November 2005
Anti Aging Research: Diet Shown To Prevent Second Heart Attacks
Individuals who ate a Mediterranean Diet were 50 to 70 percent less likely to suffer a repeat heart attack than those on a "Western" diet, according to a study in today's Circulation Journal: Journal of the American Heart Association. The study was conducted by researchers in France.
Journal of the American Heart Association
The Seven Countries Study and Diet Research
The results from the Seven Countries study were published in book form in 1980. The research teams found that Japanese and Greek men had far lower rates of cardiovascular disease than men from the other five countries, with the Greek subjects from the island of Crete having the lowest rate of all. Although the study and thirty years of follow-up reports showed that the relationship among heart disease, body mass, weight and obesity is complex, the Seven Countries research also showed that the type of fat in the diet is more important than the amount, and that the use of monounsaturated fats - particularly olive oil - is correlated with a lower risk of heart attack and stroke. The twenty-year follow-up report indicated that 81% of the difference in coronary deaths among the seven countries could be explained by differences in the intake of saturated fatty acids.
A detailed description of the Seven Countries study, the anti aging research that preceded it, and an overview of its findings can be found online on the website of the University of Minnesota School of Public Health, Division of Epidermiology and Community Health.
Seven Countries Study 1980
Try some authentic Greek recipes from the Mediterranean
Return to Anti Aging Diet